PERSISTENT MESSAGES
IN ANY
DISCORD CHANNEL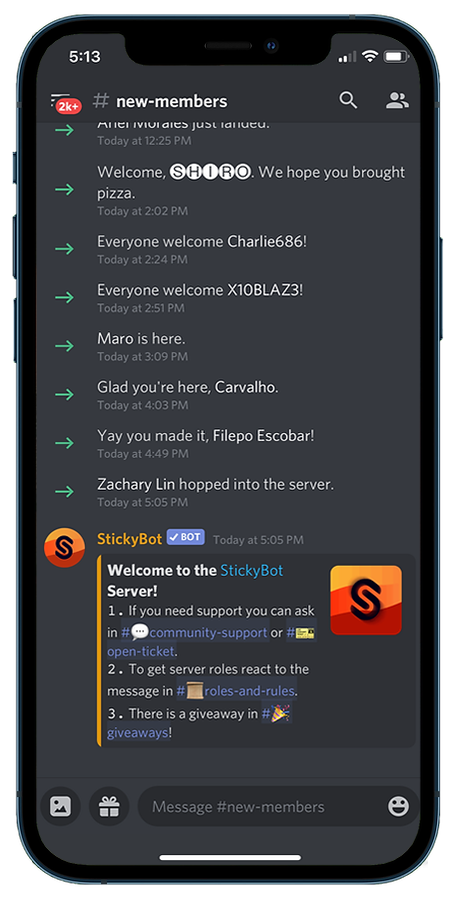 HOW STICK COMMANDS WORK:
STICK
Use the command ?stick in the channel you want the stickied message to be created in, followed by the message you would like to stick.
Use ?help for a full list of commands.
(Only your server moderators will be able to use these stick commands)
ANNOUNCE
Your stickied message will now always be the most recent message in the channel (If your channel is very active, the message will be sent every 5 messages). StickyBot will always delete its last stickied message before sending the new one so no need to worry about any "spam".
STICKSTOP
To stop your sticky message just use the command ?stickstop.
Advanced users can use premium commands to create sticky embeds, slower posting stickies, and much more!
If you need any assistance we are happy to help in the Support Server.
Trusted By
85,000+
Discord Communities
Plus tons of commands every Discord server needs!
🟠 Search Wikipedia
🟠 get the weather
🟠 WikiHow articles
🟠 multiple choice and yes/no polls
🟠 the Urban Dictionary
🟠 get user info
🟠 create embeds
🟠 and much much more!